ASSISTANCE AND TIPS

FREE SHIPPING*

BERKEY® AUTHENTICITY
ALL MODELS BERKEY®

Travel Berkey® 5.6L



Big Berkey® 8.5L



Royal Berkey® 12.3L



Imperial Berkey® 17L



Crown Berkey® 22.7L



Berkey Light® 10.4L



Go Berkey® 0.95L



Sport Berkey® Bottle 0.65L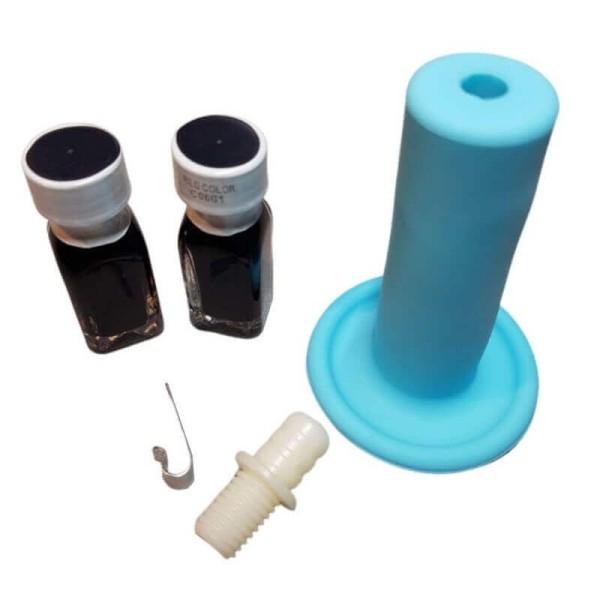  
Berkey® Priming Kit
IN STOCK - delivered 48/72h*
Berkey® Priming Kit

Facilitates filter priming


Compatible Black Berkey®


PF-2™ compatible


Included for all systems


Red dye for testing filters


Anti-Airlock clip
Quick Start Kit to prime your filters

THIS EXCLUSIVE BERKEY® KIT IS SUPPLIED WITH ALL SYSTEMS.
The blue silicone valve will help you prime your Black Berkey® filters and also PF-2™ filters with the supplied adapter.
For taps with a hand shower, the hand shower must be unscrewed beforehand.
Check the compatibility of your tap.



The Anti-Airlock clip, to be clipped onto the rim of the lower bowl, helps maintain a draft in the lower chamber for better tap flow.
The red dye test ensures that you have the correct method of fitting your filters. It is essential to carry out this test when you are filtering water from a well, borehole, etc., as it can reveal a leak due to a poor installation. At the end of the filters' life, this test also allows you to confirm whether or not your filters should be changed. To calculate an estimate of the life of Black Berkey® filters, consult our  FAQ. Do not perform the test with PF-2™ filters in place. Follow the recommendations for use.
Le kit inclut :
Primer Rite™ Universal Priming Valve
PF-2™ Filter Adapter
Anti-Airlock Clip
2 red dyes (3 tests per bottle)
Manual available in FR, EN, ES, DE, IT