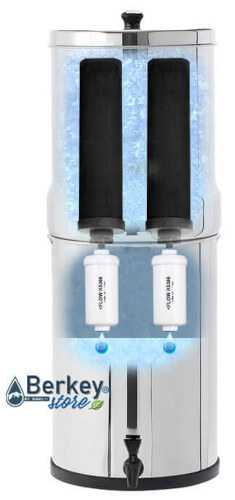 When you contact us by email or chat, your message is not processed automatically but by a human being! Then think about the basic rules of good communication like hello and thank you :)

Friendly, sincere and caring, our customer service is there to help you solve any problems you may encounter. Peaceful and calm exchanges are the key to satisfactory communication!
Orders & deliveries
How do I track my order?
Your order number and a tracking link are indicated in the shipping email. While your package is in transit, you will receive status notifications: on the way, in delivery, soon at home... Carriers also send notifications by sms and email. Be sure to check your junk mail if you have not received any emails from us.
Delivery time & options
Orders validated before 1pm are prepared and shipped the same day. They are processed from Monday to Friday. The delivery time depends on the chosen carrier. An express delivery will be received at D+1 while a delivery in a relay point will take about 3 to 4 days. See our delivery conditions.
Can I cancel or modify my order?
As soon as you place your order, our teams work very efficiently to prepare your package as quickly as possible. Also, the modification of its content will depend on its status. We invite you to contact our customer service as soon as possible to inform us of your request.
I want to modify an address on my order
Please contact our customer service as soon as possible in order to proceed with the desired modification. If your order is already in transit, we will do our best to transmit the instruction to the carrier via our transport service.
The tracking indicates that my package has been returned to the sender.
If your package tracking indicates that your package is being returned to us, you must contact us to notify us. If there was a failure in the delivery, our transport service will open an investigation with the carrier. In all cases, you will have to wait for your package to reach us to obtain a refund. See our delivery conditions.See our delivery conditions.
Returns & Refunds
How do I return my order?
You must first contact our customer service department to inform us of your wish.
We must ensure that your request complies with the conditions required for a return.
Once these conditions are validated, our customer service will send you a return form by email. See our return policy.
Refund time after a return
Your return is received and inspected by our after-sales workshop. Once declared compliant, we issue a refund which will take between 48 to 72 hours to appear on your account. If you paid by check, we will ask you to send us a bank account number so that we can make a transfer to your attention.
Can I exchange an item received?
We do not proceed to exchanges. If you made a mistake in your order and you wish to return an item, see the question How to return my order? Any new item you wish to return must be reordered.
Return Policy
See our returns policy for your right to cancel and return all or part of your order.
I have received my Berkey®
Checking your package
When you receive your package, take out the invoice and check that you have the items you ordered. If you forget or make a mistake, contact us immediately via the contact form so that we can correct your problem as soon as possible.
Your package always contains an invoice and all the necessary instructions in your language.
I did not receive the installation instructions
All notices can be downloaded online via the link you received in your order confirmation and dispatch note. This link is also available on the delivery slip in your package. Before contacting our customer service, please download your instructions first and read them carefully.
A product is missing in my package or a wrong reference was sent, what should I do?
You must contact our customer service as soon as possible by indicating:
- Your last name
- Your order reference
- Missing or wrong reference
We will come back to you to solve your problem as soon as possible.
When unpacking, a product in my package is damaged, help me !
We are very sorry to hear that you have received an item that is not in perfect condition. To assist you as soon as possible, please go to the Contact Us section.
In your request, please provide us with the following information:
- Your last name
- Order reference
- The name of the defective product
- Description of the problem
- Photo of the report
We will come back to you to solve your problem as soon as possible
Important : read the instructions carefully!
DO NOT INSTALL YOUR SYSTEM WITHOUT FIRST READING ALL THE INSTRUCTIONS

Assembly and maintenance instructions are provided in your language for every purchase from our store. Please read them carefully and keep them in a safe place. They will help you with the installation but also contain information for the maintenance of your system.

It is essential to read them, they contain important steps that must be carried out chronologically so that your system can be put into service correctly. Installation or commissioning without reading these instructions may result in malfunction or damage to your Berkey® system. You can also view the installation help videos.
How to install my Berkey® water filter
If your system was purchased from Berkey®Store, a download link to the full set of instructions was provided in the order confirmation email and in the shipping email. If you have lost these mails and you wish to recover the manuals, please contact us through our contact form specifying your order reference. An email containing the download links will be sent back to you.
You can find an outline of the assembly steps on this page, but this does not replace the full instructions which you should read carefully.
Berkey® Product and Brand Information
Are the products genuine?
Yes, they are! We are an authorized French distributor of the American manufacturer New Millenium Concept Ltd. and as such, you are guaranteed to acquire an official Berkey® brand system.
Are the instructions in English ?
All the original Berkey® documentation has been completely edited and translated by us. Thus, by purchasing your Berkey® system on our store, you are sure to have all the information in hand to start your equipment in the best conditions.
Why buy your Berkey® filter on our store ?
Berkey®Store is a certified Berkey® distributor. You have the certainty, on the one hand, to buy authentic Berkey® equipment and on the other hand, to address yourself to a reactive team at your service in case of problem. We have the lowest prices on the market and are a Berkey® service center.
Darn! I got the wrong part number for a product
If you find out before your order is shipped, it may not be too late! Contact our customer service department to make the change. If you have just received your order and you wish to return a product ordered by mistake, also contact our customer service who will give you the procedure to follow.
Volume of the different Berkey® models
The volumes of the different Berkey® models are commercial names. Thus, the Big Berkey® model, for example, of 8.5 liters means that the lower bowl has a gross volume of 8.5 liters. After deducting the interlocking of the 2 tanks, this means that you can store up to about 8 liters of filtered water. This logic is valid for all system volumes. More info on the useful volume
I have a question or a problem
For a technical question, think of our FAQ!
Have you thought about consulting our FAQ? Our knowledge base is continuously enriched to answer your questions at any time. Before contacting our customer service department, we invite you to browse through the many topics we have already covered to see if you can find what you are looking for.
I have a problem with my equipment
Before contacting our customer service, please check that your purchase was made on our store. To do so, please refer to your order confirmation to check the name of the store that issued your invoice. If it is our store, you can then send your detailed request via our contact form.
If your purchase was made at another store, please contact your vendor directly for assistance.
Berkey® is an American manufacturer and Berkey® dealers are part of a distribution network. Therefore, it is up to each store to ensure the after-sales service of its customers. Therefore, there is no need to contact us if you purchased your equipment from Amazon or another store.
Manage my account
How do I change my email address?
Simply go to your customer area to change the email address of your profile.
How do I change my password?
Simply log in to your account with your current password and then go to the "Account Details" section where you can change your password. If you have forgotten your password, select the "Forgot your password? "on the login page and follow the instructions to reset your password. If this does not work, please contact us by clicking on the "Contact Us" menu.
I don't want to receive any more notifications
If you have received a notification of restocking from us, it is because you have voluntarily subscribed to it by indicating your email address on the page of the out of stock product. Please note that the use of your email address is unique and that we do not keep it. You will not receive any further notifications unless you re-enter your email address.
I want to delete my account
And it is your right! Simply contact our customer service to make the request. Please note! If you have already made a purchase on our store, make sure you have downloaded your invoice before the request to delete your account. Once the deletion action is complete, neither you nor we will have access to any purchase history.
How to contact us
The different ways to contact us: