ASSISTANCE AND TIPS

FREE SHIPPING*

BERKEY® AUTHENTICITY
ALL MODELS BERKEY®

Travel Berkey® 5.6L



Big Berkey® 8.5L



Royal Berkey® 12.3L



Imperial Berkey® 17L



Crown Berkey® 22.7L



Berkey Light® 10.4L



Go Berkey® 0.95L



Sport Berkey® Bottle 0.65L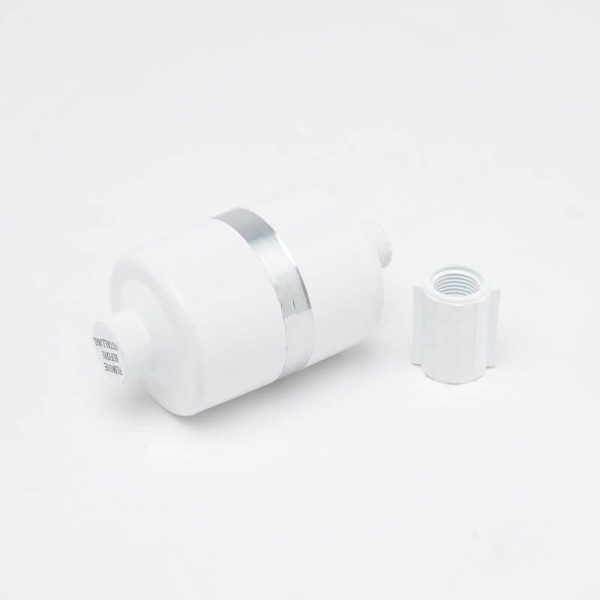  
Berkey® Shower Filter
Berkey® Universal Shower Filter


Fits all showers


Compatible with showerhead and hand shower


Benefits of filtered water for the body


Filtration capacity: 95,000 liters or 1 year


Easy to install


Reduces the absorption of chemicals


Removes chlorine, dirt and odors

The Berkey® Shower Filter
The Berkey Shower Enhanced Filter™ will filter an average of 95,000 liters or the equivalent of approximately 1500 showers. The Berkey Shower Filter™ is designed to last a year with optimal performance. In fact, when first used, the filter can convert free chlorine up to 95%. After one year, the reduction is between 50 and 75%. It can of course be used beyond this period, as it still retains a respectable performance. Although tests were conducted under standard laboratory conditions, actual performance may vary. The Berkey Shower Filter™ unit contains a new and improved shower filtration media that is more effective at reducing free chlorine, hydrogen sulfide, scale and iron oxide (rust water).
Specifications:
BPA free
Fits on all installations
Removes dirt and odors
Softens hair and skin
Reduces free chlorine
Reduces lime, pie, mold and mildew
Effective with hot and cold water
Reduces the absorption of chemical residues and the inhalation of fumes
Uniform water distribution
Dimensions: 11 x 7 cm
Precautions:
Maximum operating temperature: 49° Celsius
Maximum flow rate: 11 liters / minute
Maximum pressure: 4 bars
Do not use in high iron water systems that use chemicals such as polyphosphates
Do not freeze the Berkey® shower filter
The Berkey® shower filter is designed to work with potable water
The water filtered by the Berkey® shower filter should not be consumed
Do not use with an automatic shut-off valve
In the shower environment, chlorine can be either liquid or gas. At higher water temperatures in the enclosed shower stall, free chlorine changes from a liquid to a gas, where it vaporizes and is then inhaled.

Because chlorination is a well-established public health practice necessary for drinking water disinfection, consumers are aware of the health benefits of filtered water. However, it is surprising that some people learn that 50% of their daily exposure is from the shower. The other 50% comes from their drinking water. Therefore, filtering shower water is just as important as filtering drinking water.

Documented scientific studies conclude that taking long hot showers is a potential health risk. In the enclosed shower stall, chlorine vaporizes or is inhaled. Skin absorption is also less. Chlorine is added to kill pathogenic microorganisms, such as bacteria. The highly reactive chlorine combines with fatty acids and carbon fragments to form a variety of toxic compounds. Medical studies suggest a link between the absorption and inhalation of chlorine in the shower environment, resulting in an elevated risk of illness and serious disease. Showering in chlorinated water can also aggravate pre-existing conditions such as asthma and eczema.
In addition to the benefits of water filtration, there are cosmetic benefits. Symptoms of chlorine exposure include dry and/or flaking skin, dry and brittle hair, and irritated red eyes. Filtering your shower water reduces these symptoms.

Based on a patented blend of high-purity calcium, copper and zinc, the Berkey
shower filter works on the same principle as a catalytic converter in an automobile. In the shower, free chlorine is converted into a harmless chloride. The scientific name for this chemical reaction is "reduction-oxidation", commonly known as redox. Redox reactions can be chemically complex. In simple terms, during a redox reaction, electrons are transferred between molecules, creating new elements. For example, when free chlorine comes into contact with the filter media, it is converted to a benign water-soluble chloride. This reaction turns the free chlorine into a larger chloride element. This is too large to evaporate or be absorbed through the skin. It is then safely transported through the water supply.